Nancy
By JerryS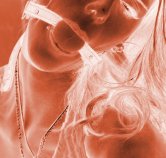 With a few minor changes that do not affect the storyline, this is a true story.
Sometime in 2004, I was living in Scottsdale, AZ., a place not lacking in great looking women, many of whom were quite adventurous and sexy as hell.
I happened to meet Nancy in a trendy night spot called Barcelona in a rather affluent section of Scottsdale. I spotted her sitting at a table with a couple of her lady friends and our eyes briefly met as I entered and took my seat at the bar.
As luck would have it, we ran into each other about twenty minutes later leaving the restroom area and I briefly engaged her in conversation and offered to buy her a drink if she was so inclined. It turned out that she was interested and joined me at the bar some fifteen minutes later.
We chatted for a while and I invited her to join me for dinner in the upscale dining section of the restaurant where we spent the better part of the evening together.
Nancy was a very pretty tall blonde, about 5'9' or so with long shapely legs and an ample bosom. She wore a short black dress unlike any type I had ever seen. The skirt portion was like a series of vertical slats like you might see on vertical window blinds and they would all but disappear when she sat. She was also wearing high heels and dark pantyhose. She seemed like a woman who knew how to please a man and dressed to show it. She even asked me how I liked women to dress on a date and I was more than willing to let her know my thoughts.
I admit I was somewhat captivated by her looks and by the seductive manner in which she carried herself and as the evening came to a close, I walked her out to her car. She invited me to sit and chat with her a few more minutes so I sat in the passenger seat and we talked for probably twenty more minutes or so before it escalated into some hot, passionate kissing and so forth. It would have gone further but she reluctantly confessed that though she wanted to see this progress further, it was "that time of the month" and I quickly realized I wasn't going to score or even get to third base.
Being a gentleman, I stayed with her another fifteen minutes or so before leaving but prior to that, I had told her that I would very much enjoy seeing her again in the near future. We exchanged contact info and went our separate ways.
During our conversations, I had revealed to her that I was in the process of moving to California, had already sold my house and sometime during the next few weeks or so and that I would be gone frequently as I was actively looking for a house somewhere near the beach. She seemed somewhat disappointed in this but not necessarily to the point where it was a deal breaker.
A few days later, I received an email from her and we exchanged numerous other messages and well as phone calls during the weeks that followed. I let her know that I would be back in Arizona in about 10 days and asked her if she wanted to get together again to which she immediately replied in the affirmative.
Surprisingly, she asked me what I would like her to wear. I told her that I was pretty good at guessing a woman's clothing size and that if she would allow me, I would order her an outfit online and have them shipped to her within the next few days. She seemed delighted at the idea and she gave me her sizes (most of which were spot on with my estimates) and we set a date for our next encounter.
Now I must explain that I am a throwback to the retro or vintage look in many aspects of women's clothing. I have always loved garter belts and nylon stockings on women with great legs and she certainly fit the bill so I immediately got online and ordered the whole nine yards from several online retailers I was familiar with. Within an hour or so, I had ordered a sexy black short skirt and matching scoop neck top and a lacy black push up bra with matching black thong. From another store, I also ordered a pair of black patent leather pumps with ankle straps and five inch heels as well as the requisite garter belt and several pair of nylon stockings with the reinforced heel and toe that was so popular in the 50's and 60's. I must admit I had a massive hard on just thinking about her wearing these items. Expedited shipping guaranteed delivery within four working days so the timeline fit perfectly.
I made a reservation at the Capital Grille in Scottsdale for a week from Saturday as well as getting myself a room at the Phoenician Resort. I was set.
I few days later I got a call from Nancy and I sensed a bit of apprehension in her voice as she explained that the clothing had arrived and she was a bit surprised to see the lengths I had gone as well as the intimacy of the purchases that made her blush when she opened the packages.
I played it cool and explained that she had given me every indication that had it not been for her unfortunate "physical situation" she had given me the impression that all systems would have been "go" on the night we met but if she was uncomfortable with any or all of my selections, I would leave it up to her how to proceed. I remember saying specifically, "The choices are yours. You can wear none of it, part of it or all of it. It's your choice but regardless, you won't get any attitude or problems from me". She seemed relieved at hearing this and we spoke a little longer then we hung up agreeing for her to meet me at the Phoenician on Saturday evening at 6:00PM.
Fast forward to Saturday. I'm in my room about to head down to the bar when Nancy calls me on my cellphone telling me she's in the parking lot and asks me to meet her there. So I quickly put on my sport coat and made my way down there.
To my surprise and pleasure, it appears she is wearing everything I had bought for her and she looks spectacular! The sky-high heels look great on her and she looks like she's about six feet tall wearing them which is not a problem for me because I am 6'4".
I ask her "I guess you made your decision on what to wear, right?" She replies, "Yes, every single thing"! She tells me she asked me to meet her in the parking lot because she's a little unsteady on these heels and not used to shoes with heels this high.
Anyway, off we go to dinner. In the car, she treated me to a view of a generous amount of leg and stockings. I was loving it so far. Without boring anyone about the details of our meal, we end up back at my hotel room a few hours later. I had ordered a bottle of cabernet to take back with us and we find ourselves sitting across from each other drinking wine and I can feel sparks flying between us. I place my hands on her legs and let them creep up to the point where the fasteners of her garter belt are clipped to the nylons. She appears to love it and so do I. I let my hands go further up her leg, taking the skirt along with them so that her nylon covered legs are fully exposed and the black straps from the garter belt as well.
A few moments later, we're in bed. I have removed her skirt and top and she lies there in only her seductive black underwear and nylons.
Making sure I do this right, I kneel down between her legs, remove the thong and start going down on her. Her reaction is not only priceless but downright shocking as I discover she is a screamer! And not just a screamer in the regular sense but an absolute screecher who sounds like she is being tortured. With each flip of the tongue, she lets out an absolutely blood curdling scream that scares me to the point where I think the cops are going to bust the door down any second and arrest me for God know what! It was disconcerting to say the least but I persisted for several more minutes before finally mounting her and closing the deal. The only other drawback was that she had a habit of pulling my head down deeper and deeper towards her crotch area as I was going down on her and frequently dug her nails into the back of my neck. I didn't realize how much force she was putting into it until I felt the deep scratches in my neck skin later that evening.
I had never had an experience like this before and it was hard to stay focused hoping that guests in the adjacent rooms weren't able to hear the noises coming from mine.
To make a long story short, we did it two more times that night before we both passed out until morning when we had our encore, Nancy still wearing her garter belt and nylons. She was an absolute animal in bed and appeared to be insatiable. I felt that she could endure a dozen orgasms if I was able to help provide them.
Bottom line, I loved it but it would take some getting used to as well as some possible preventative measures the next time we hooked up. I thought about this and practically nothing else on my flight back to LAX.
We spoke frequently the next week or so and she invited me back asking me to stay at her house for the weekend the next time I came and I of course agreed.

I should mention at this point that I have always been into the bondage thing. From the time I was a pre-teen, I would sneak a peek at the detective magazine covers at the liquor store and get aroused by the sight of women in their sexy underwear tied up and gagged in classic damsel in distress scenarios.
I should also mention that I have never been into causing pain or hurting women other than the natural discomfort that comes with being bound and gagged. I've had many, many girlfriends over the years and with few exceptions, I managed to get them to wear the requisite sexy black underwear and to tie them up on occasion for my sexual pleasure. Some liked it, others not so much but they all seemed to like what it did for me and became willing participants.
With that in mind and being mindful of my companion's penchant for screaming at the top of her lungs, I decided to prepare myself for our upcoming rendezvous. That being said, I developed a plan that included some fifty feet of cotton rope cut into shorter lengths and a red ball gag that I just happened to have (for special occasions).
I was eager for that weekend but this time I decided to drive. It's about a 5 ½ hour trip but I needed to transport the above-mentioned items without worrying about the TSA asking me about my intentions and also because I wanted the freedom of my own car so the decision was an easy one.
I arrived at her home in Phoenix around 3:00 PM so we had a few drinks and exchanged pleasantries for a few hours before we dressed for dinner. I was very pleased to see her appear from her bedroom wearing a sexy soft black leather skirt and a black sleeveless sequin top along with what obviously the complete assortment of sexy undergarments she had worn the previous time we were together. My eyes are well trained to be able to distinguish nylon stockings from pantyhose as well as the almost imperceptible bumps of the garters under a skirt. She was also wearing the same ankle strap stilettos. She had dressed to please and I was loving it.
We left for dinner shortly thereafter and I was pleased that she put on another leg show for me on the way there. Her skirt was quite short and she allowed it to ride more than halfway up her thighs so that the majority of the darker tops of her nylons were on full display the entire way there. She made no attempt whatsoever to pull down her skirt. She crossed and uncrossed her legs frequently which would result in the garter clasps and part of the straps to be easily seen by me. She knew I'd be looking and her sly smile when she caught me glancing at them was a dead giveaway. The best part however was when we arrived at the restaurant and the valet came to open the door for her. She made no effort at modesty and as she exited the vehicle and the skirt rode up so high that nothing was left to the imagination. The valet was treated to a complete view of her nylons and garter straps as well as her black panties. I'm certain that her performance had made his night complete and he smiled meekly at me as he stood there holding the door open for her. We both laughed like hell about it when we got inside the restaurant.
We enjoyed a great dinner that night and a few drinks in the luxurious bar and we returned to her house about 10:30 or so. Retiring to her great room, she put on some sexy mood music and sat herself down next to me on the couch, allowing her skirt to ride substantially up her legs so that the darker portion of her nylons were in full view of my eager eyes. I wasted no time getting things going in the right direction and quickly had my hand up her skirt, feeling her nylon covered legs and noticing that her tiny black thong was already soaking wet. My other hand was busy exploring her breast covered by the sexy black bra as I had already removed her top.
A few seconds later, I unzipped, then removed the little skirt leaving her in my favorite outfit of black lingerie and stockings. I knew what was coming so leaving her thong on, I slipped my fingers past the thong and inside her and began stroking her clit. As I did, the screaming began as I had anticipated. At first, not so loud but as I continued, it grew progressively louder until it reached the level of an all-out primal scream. I quickly then moved my head between her legs and still pulling her thong to the side, I began pleasuring her with my tongue. I didn't think it possible but she was even louder than before and I figured the neighbors would have to be deaf to not pick up on the noises coming from her house. I also figured that within a few minutes, she had had at least three orgasms but still wanting more.
At this point, I surmised that it was time for the measures I had planned. I rose from the couch and told her not to move and that I would be back in less than a minute. She looked at me quizzically but looked too exhausted to move or object as I strode off to the bedroom where my suitcase was waiting.
I returned a few seconds later with the ball gag in one hand and the numerous lengths of rope in the other. Spotting this, she had a look of curiosity as well as being somewhat fearful and asked me what I was going to do with those things.
I replied that although I loved her passion and her boundless vocal expressions of it, I was concerned that her neighbors may think something untoward was happening to her and would call 911. It never occurred to me that perhaps they had heard these sounds before. Still, my mind was made up and I was hoping she wouldn't freak out and put a halt to the evening. I was pleased to find out that she appeared willing to move forward with my plan.
As I approached her, she again asked me what I was going to do with "those things" and I calmly and politely explained my concern for a police visit as well as the need to protect the back of my neck from her talons. Out of breath she smiled coyly indicating a willingness to participate. She also meekly explained that she knew she was loud and somewhat unconventional in lovemaking and that she trusted me to be gentle with her. I agreed.
Lying on her back on the bed and her breasts heaving up and down with each breath, I told her to roll over on her stomach and put her hands behind her back. She did so without delay and I straddled her on the bed, grabbing a five-foot length of rope. I crossed her wrists in the small of her back and wound it three times horizontally, three time vertically and finished it off with a tight knot. She offered no resistance and did not complain in the slightest. The ropes were tight enough to keep her subdued but not so tight that it would hurt her.
Rolling her back up to a sitting position, I grabbed hold of the ball gag and presented it to her a few inches from her face. She seemed a bit apprehensive but also appeared to know what it was for and how it worked. I liked the idea that it did not seem foreign to her which told me that she may have had some experience with one before tonight. I wasn't about to ask her and I wasn't sure I needed to know the answer.
I pushed it to her lips and told her to open her mouth wide and she immediately did as I asked. I pushed the ball into her mouth until it settled in behind her teeth and then buckled it behind her neck. She looked sexy as hell with her hands tied, breasts jutting out and with the ball gag firmly secured in her mouth. She still had that "come hither" look on her face so I knew everything was A-OK. I asked her if she was okay and she bobbed her head up and down and mmmpppph'd something undecipherable indicating that she was indeed all right.
I placed a pillow on the bed and then positioned her on her back with her bound hands resting on it so that they would not have to support her full body weight against the firm mattress. She seemed to appreciate this gesture on my part.
Thus secured, I grabbed hold of each of her nylon covered ankles and spread them apart and took my position with my face in the cunnilingus position. She was already starting to quiver at this point anticipating another orgasm in the next few moments. I wasted no time and again pulled her thong to one side and put my tongue to work again.
In no time flat, she was squirming wildly and making those guttural mmmmpph sounds a woman makes with a ball gag in her mouth. She was furiously thrusting her pelvis up and down and I could feel the heels of her stilettos on my lower back as she fought back against the animal instincts to allow herself to explode sexually. The feel of the nylon covered legs on my back was incredible and I was now fully erect and fighting the urge to jump on her and fuck the hell out of her. But I had a plan and I was sticking to it.
In an instant, she climaxed and her body started to spasm. She was screaming but the gag effectively muffled her screams to a manageable level. She continued her thrusts and screams for at least 20 seconds before falling limp on the bed. Her breasts appeared to be trying to escape from the sexy black bra and with her arms tied behind her back they looked much bigger than before.
I let her rest for three or four minutes during which time neither of us said a word. In fact, she was obviously unable to speak with a gag in her mouth but she didn't even attempt to make any sounds other than the heavy breathing allowed by the ball.
I repeated the routine twice more in the next 15 minutes or so and each time, she responded with even more thrashing, mmmppphing, and wild leg kicks as she came to orgasm. I felt she was approaching the point when she would cry uncle if she was able but now it was my turn.
I sat her up on the edge of the bed. Her thong was absolutely drenched and there were beads of sweat on her inner thighs and it was obvious she had been through quite a work out. I now removed the ball gag from her mouth but kept her hands tied and pulled her from the bed and positioned her in a kneeling position facing me. She knew exactly what to do at this point and immediately took my dick into her mouth and started sucking and bobbing up and down on it.
I'm sure that with her hands free she would have made me cum in an instant but it was clear that she knew what she was doing without the aid of free hands.
My dick was growing rock hard and I could feel that I was building toward an orgasm myself and before I knew it, I blew my load deep into the back of her throat. It felt to me like I could have knocked down stone wall with the force of the expulsion but she took it like a champ without a hint of trouble. I sat there for at least a minute and a half with my dick in her mouth as she looked up at me with those sexy eyes as if to say "you loved that, didn't you?" Of course I did and it occurred to me that we were quite compatible in the bedroom and I could look forward to many more such experiences with her.
I laid back on the bed with my legs still hanging over the side and Nancy's head resting in my crotch. We stayed in the position for several minutes exchanging casual banter back and forth. She didn't seem to mind that her wrists were still tied behind her and she was still kneeling on the carpeted floor.
Looking at her in this mile state of bondage and dressed so provocatively, I felt myself getting hard once again. Sticking to plan, I sat up, got off the bed and helped her sit beside me. Her eyes widened as she saw me retrieve the ball gag and move it back in the direction of her mouth. She was about to speak but was cut off by my hand pushing the gag back in her mouth and again buckling it tightly behind her head. She looked a little confused but I could see her expression change when I pulled her back onto the bed and again positioned her hands on the pillow. She knew what was coming.
Without delay, I pushed my erect dick back into her as she simultaneously wrapped her stockinged legs around me and we started that familiar rhythmic motion. Her breasts were pressing against my chest and she was rubbing them against me in a side to side motion that heightened my arousal. She looked so sexy dressed in the garter belt and nylons but the added turn-on was the ball gag in her mouth. I've never really understood why I like that so much but I have accepted it as something that just turns me on like crazy.
Within a few seconds, we both climaxed and as before, the gag muffled her screeches which went on for 30-40 seconds. Damn good thing that ball was in her mouth. I could have ended up in the slammer if the cops had busted in and found me fucking a bound and gagged woman.
I know she could have kept this up for quite a while but I needed a break. Now in my forties, I didn't recuperate quite as fast as I did when I was much younger. But this too had been anticipated and my plan was built around it.
Rising from the bed, I looked over at my bound, gagged and willing partner who was still looking at me with that same "let's do this again look" on her face. I knew what I had to do so I went back to the pile of ropes that were still unused and brought them to her side. She gave me a puzzled look and mmmppphh'd something unintelligible which I interpreted as asking me what was this all about.
I explained that we both knew she could outlast me without a break that I badly needed so I had to do something that would both give me time to recharge but still allow her to continue her streak of multiple orgasms.
With that, I grabbed hold of another length of rope and went to work as I explained what I was doing. I told her that this ten foot or so length of rope would be something she would both love and potentially loathe depending on how she worked it and with that, I doubled it and wrapped it around her waist, slipping the loose ends through the loop, pulling it tight so that the loose ends hung down in front of her. Grabbing the loose ends, I drew them back up between her legs so that they positioned themselves directly between her labia and pulling her tiny little thong with them. Moving behind her, I pulled them tight so that they nearly disappeared between her legs and tied them off to her wrists.
She flinched but did not cry out or show any significant pain so I knew I had tied them enough to accomplish my goal but not so tight as to cause her anything more than discomfort. She scissored her legs and ground her pelvis several times, perhaps attempting to make the ropes comfortable but still did not complain.
I suggested to her that she try pulling her hands up and down and experience the sensation that would occur between her legs as a result of the ropes rubbing back and forth against her clit. She immediately tried it and I was quite amused to see her flinch several times as the ropes did their magic. I also detected a low moan coming from behind the ball gag as I was sure she was still very sensitive in her nether regions. I could see that this was new to her and that she would definitely explore this more as time went on.
I then finished tying her up as she compliantly laid there allowing me to have my way with her. First, I tied her ankles with three wraps and a couple of cinch ties, knotting it tightly in front and out of her reach. I did the same thing to her thighs, wrapping the ropes directly around the darker part of her nylons right below where the garter clips attached to the tops of the stockings.
Lastly, I took the long remaining length of rope and tied it around her arms, pinning them to her sides with two wraps above and two wraps below her breasts. I also left enough rope so that I was able to tie her elbows close together and make her breasts stand out even more than before. I saw that there was about three feet of rope left at the end so I grab a knife from the kitchen and cut it off. My devious mind has figured out that this will make a last-minute addition to her bondage in the form of a hogtie so that's exactly what I do with it. Without saying a word, I tie one end as an additional cinch knot around her ankle ties and bending her legs back towards her butt, I secure the other end to the wrist ties leaving her bent like a bow. To my surprise and delight, she doesn't utter a sound and her bondage is now complete.
I stood back to admire my handiwork and I could feel my dick starting to respond again. She was uttering mmmppphh sounds through the gag that didn't sound like pain noise so much as erotic sounds. I hoped that was the case and I was pretty sure it was.
I knew she had to be wondering why I had tied her so thoroughly so I confessed the rationale to her, hoping she would be all right with it. I explained that aside from the fact that I had provided a crotch rope for her to pleasure herself while I was in recovery mode, I had also wanted to do a little role play with her in one of those damsel in distress scenarios where the man encounters his woman bound and gagged, kicks the shit out of the bad guy, frees her from her captor and they have great celebratory sex after he rescues her and everyone lives happily ever after. She looks at me somewhat perplexed but doesn't appear to be pissed or concerned until I tell her that to make it more realistic, I have to leave her tied and gagged as she is for a period of time but that I would be back soon enough to "rescue her". Upon hearing this, she starts to MMMMPPPHH quite loudly through the gag and twisting and turning in a useless attempt to free herself from the ropes.
I reassure her that I'm only going to the store to get some cigarettes and that I'll return soon enough but it'll provide enough time for both of us to get into our roles of damsel and hero. She seems to relax just a little but I can see she's not crazy about the idea so sitting down next to her on the bed, I reach into her crotch area and stick my fingers under the ropes between her legs and give them several tugs so that she will experience what she can do with herself in my absence. She starts a series of slow but deliberate pelvic thrusts as she pulls her bound wrists up and down and I can see she's getting the hang of it. As I get up to leave, I hear some low-level moans coming from her gagged mouth and I know she'll be fine while I'm gone. I pick her up and carry her to the living room and deposit her on the couch. I turn her on her side facing the back of the couch so that she can't see the doorway. Hogtied as she is, it'll be damn near impossible for her to roll over so she's stuck in that position.
I take one last long look at her before I head to the door. My eyes take in her great body tied at arms, wrists, ankles and thighs as well as the now infamous crotch rope bisecting her sex, the vivid contrast between her black underwear and the white cotton ropes and the taut black straps of her garter belt strained to their limit holding the sexy nylon stockings firmly in place. Not to mention the sexy sky-high shoes on her nyloned feet. It's a very sensual and erotic visual I'll carry with me the entire time I'm gone and well beyond for that matter.
I head for the door and tell her not to worry because I'll lock the door behind me and I have her keys so I can get back in. As an afterthought, I turn off the lights as I leave and I hear a loud MMMPPPPPHHH from her in protest of my doing so. I know she doesn't like it but I also know it will help her get into character as the damsel in distress. Aside from a small lamp sharing a small amount of light coming from the bedroom, she is now in almost complete darkness. I know, I'm a cad but I'm relishing it at this moment and I'll make her happy when I return and she'll get over it, maybe even embrace it after the fact.
Visions of my damsel in distress dance in my head as I make my way to the 7-11. It's about a mile and a half away but I drive slowly. Making sure to milk this thing for all it's worth because I know the longer she waits, the more turned on she'll be when I get back and "rescue" her. Inside the store, I can feel a raging hard-on trying to escape my pants and I'm self-conscious about the clerk or anyone else noticing it but I can't escape the visual of Nancy in her sexiest undies tied, gagged and enjoying the pleasures of a rope between her legs while waiting for her hero to appear and save her from the wretched grasp of some unknown pervert who has captured her and is about to come ravage her in her own home. It's almost too much for me to handle.
Back at the house, Nancy is furiously working the crotch rope back and forth across her clit. She's already had one orgasm and she's now looking for more. The ropes around her body hold her fast so she's limited to the pelvic thrusts and the movement of her wrists up and back to stimulate herself as she awaits her knight in shining armor to arrive and free her from her captor. It's very dark so she's limited to what she can see but she surveys her body and takes a mental note of how she must look to her captor. In particular, she stares at her legs encased in black nylons held up by the tight black straps of her garter belt and the contrasting white rope holding them together. She gazes at her ample breasts straining to escape the sexy bra and the ropes wrapped above and below them emphasizing their fullness. The ropes are pressing into her skin creating furrows around her boobs. Her feet are aching and she tries to kick off her sexy stilettos but the ankle straps keep that from happening. The patent leather squeaks as her shoes rub together while she struggles to free herself.
She fantasizes about how erotic she must look to her captor who will surely violate her when he finished rummaging through her jewelry drawer. She is frightened and turned-on at the same time. She knows that dressed and tied up as she is, she is in no condition to fight off any unwelcome sexual advances or attacks. She twists and contorts her body any way she can trying to free herself from the ropes but all she accomplishes is providing the impetus for the ropes between her legs to bring her to another orgasm. At that moment, lightning strikes her between the legs and she screams in ecstasy as it happens once again. The gag has muffled her cries but the effect is still the same as she falls limp on the couch. She can't help herself. She will do it again if her hero doesn't arrive soon. If he does, he will take care of the need building inside her. Which will happen first?
Back at the 7-11, there is a long line of people waiting at the cashier. I'm growing more and more restless. Finally, I pay for my items and am out the door. Now no longer caring about time, I hightail it back to Nancy's house at breakneck speed. I want her to work herself into a frenzy but I really don't want her to freak out and blow the whole thing sky-high.
Arriving back at her house, I fumble through the keys on her keychain searching for the right one. She's got about a dozen of them, all looking the same but I finally figure out which is which. Quietly, I unlock the door and walk in. It's very dark and I need to let my eyes adjust before moving forward. I'm pretty sure she hasn't heard me. After a minute or so, I can see well enough to move toward the living room where she is laying. She is still facing the back of the couch so she can't see me coming but I know if I make any noise, she'll hear it. Likewise, I can hear her making those now familiar moaning noises that tells me she's working the crotch rope again (or maybe still).
I decide I'll have a little fun with her so I go to a nearby door that exits to the rear patio. She can't see me there either but it's much closer to where she lies that the front door. I grab hold of the knob and deliberately start making noise by twisting the knob back and forth rapidly as some intruder might do trying to gain entry. I look over at her and see her flinch with each twist of the knob and I can tell she thinks someone is trying to break in. She begins to twist and thrash about on the couch in an obvious attempt to loosen the ropes that hold her fast. The MMMPPPPHHH sounds are coming from her direction and I can tell she's probably heading towards panic mode but I crank the doorknob once more and loudly pop the door so that it is unmistakable that it has been opened. I hear a muffled squeal come from her gagged mouth that doesn't sound like pleasure so I now her pulse is going off the chart. I move slowly towards her bound form on the couch and from behind I reach over and gently squeeze one of her breasts and she jerks herself free from my hand and shakes her head back and forth and lets out a loud MMMMPPPPH cry from behind the gag.
I figure she's had enough so I lean over and whisper in her ear "I'M BACK". She mutters some unintelligible sounds that I can't decipher but I get the picture regardless. She knows it's me but she's not pleased about how I scared the shit out of her.
Now back to business I turn on a few lights at low level and run through my scenario of finding my damsel tied up and gagged by some scoundrel who no doubt would do all sorts of nefarious things to her had I not intervened. After some requisite banter, I untie her from the hogtie. I can see she is still a little miffed but her eyes tell me she's back in the mood and read to roll.
I pick her up from the couch and carry her to the bedroom where I deposit her on the bed.
I pretend to try and untie the many knots that hold her tight but all the while I am taking in the sights of her hot body and sexy clothing while copping a feel of her nylon covered legs and the ropes that hold her fast. I'm loving every minute of this but I finally get down to business and untie her crotch rope, thighs and ankles but leave her arms and wrists tied as well as the ball gag firmly in place.
I roll her on her back and remove her thong and discard it on the floor. Her eyes tell me she's ready. They also tell me to get busy and don't bother to untie me the rest of the way or remove the gag. Her eyes tell me DO IT NOW!
I am ready and I put myself between her now spread legs and enter her. Her legs immediately wrap around me and we're off to the races. We quickly enter the rhythmic pumping motion and I feel my dick grow larger than I can ever remember. In less than a minute she has started the screaming that is greatly reduced by the gag and I explode into her in a manner I can never remember doing before. I know that if that gag were not in her mouth she would have broken every window in the place with her screams.
We both collapsed from sheer exhaustion and lay motionless on the bed side by side for what seemed like hours but what was in reality, maybe 15 minutes. Neither of us had spoken a word at this point but eventually, I broke the silence by saying something like "WOW. That was incredible". To my delight, she agreed and genuinely seemed to love the entire scenario.
Eventually I finished untying her and removed the gag. She didn't appear to be any worse off for the wear but she did rub her wrists for a while to bring back the circulation. The ropes had left some furrows in her soft skin that were entirely gone in an hour or so.
We never got up from the bed that night as we both fell asleep in virtually the same spots we were in. The next morning, still wearing her sexy underwear and nylons, I woke up to find her sucking my dick and bringing me one more time to a massive orgasm. I looked at the clock and noticed it was only 6:00 AM! My thought at that very moment was "Life is good".
I can't help but think that the whole bondage scenario heightened the entire experience by a factor of 10. I had never experienced anything like it before or since then for that matter.
We spent the rest of the weekend together and had a fabulous time until I had to leave midday Sunday. We had more great sex but we didn't do any more bondage stuff that weekend. However, on subsequent visits (her to California and me back to Arizona) we absolutely included it from time to time. She would always dress up when we went out to dinner or dancing and the garter belt and nylons became automatic. She didn't mind and I certainly didn't either. Though these subsequent trysts were fun, they didn't reach the crescendo that the damsel in distress night took us to.
Eventually, the distance between us became a huge factor that we were not able to overcome and we went our separate ways. She had a career in Phoenix and I had mine in the California. Long distance romances rarely work out and this one didn't survive it either. We played this weekend romance thing for almost a year before it ended.
To this day I think about her often and wonder what might have been but I have no regrets. I must say though that she was a great lover and a wonderful companion. It was also probably the best sex I ever had. I also wish I had taken pictures.
END