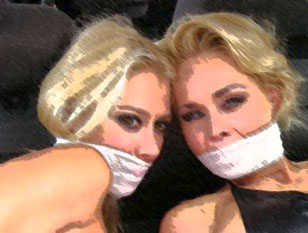 Dangerous Business
By
Ed Mariner
Chapter One
With no warning, the stray cat jumped from the open side door of the dumpster and landed on an old Chevy hubcap, startling the nondescript man. Wearing faded jeans, a black Ozzie Osbourne t-shirt and running shoes, he was leaning casually against the brick wall of the dark alley. After doing a quick survey of his surroundings and reassuring himself that the cat was the only intruder, he eased back into the shadow of the dumpster, and resumed his vigil.
It wasn´t long before a dirty, older model Lincoln eased into the alley and flashed his lights twice. With caution gained through experience, the man tossed a tin can down the alley, where it landed in front of the car and rattled across the pavement. As the driver´s attention was distracted, he eased around the rear of the car and climbed into the front passenger seat. Before the startled driver could react, the man grabbed the shiny, snub-nosed, Smith & Wesson revolver lying on the seat and tucked it into the waistband of his jeans. "Okay, Mikey, you called this meeting, what do you want?'
Mikey, a balding middle aged man in a cheap suit, with a pulled down paisley polyester tie, just stared at him in open mouthed surprise for several seconds before managing to get his mouth to work. "Frank heard about your problems with the organization. There are a number of very unhappy people who would love to have a friendly chat with you! He says that he might be in a position to help you with that. He has a little job that needs to be done quietly and efficiently. Do it right and those problems of yours just might go away completely.'
"Okay, I´m listening. What have you got?'
"One of his contacts, an investment firm, is trying to pull a fast one. They think they´re a lot smarter than we are, and have started diverting large amounts of Frank´s money for their own use. At last count, it was about six mil. Because there are already several agencies looking into Frank´s operations, he wants this handled very quietly. He says that you can pick your own crew, and he will provide whatever support you need. He also wanted me to emphasize that he doesn´t want anyone to disappear, or get banged up too bad, if it can be avoided. His primary concern is the return of his property, and especially with the avoidance of police involvement. He would be very unhappy if you wound up on the six o´clock news in police custody.'
"That is also my primary objective, Mikey. I have absolutely no desire to enjoy the government´s hospitality. I don´t like communal showers, the food sucks, the neighbors snore, and they don´t get the Playboy Channel! What I need first is all the info you have on this outfit that is helping themselves to Frank´s money. Start with the name of the company, the names of the individuals involved, and how you think they´re diverting the funds. I also want all the information you have on their families. In many instances, a little intimidation is better than a lot of muscle.
"No problem. Frank said to get you whatever you needed. Meet me back here at 8:00 tomorrow night, and I should have everything you need.
The man pulled the Smith and Wesson from his waistband, emptied the shells from the cylinder and laid it on the seat. "Put this somewhere it can´t hurt you Mikey, and I´ll see you tomorrow. Be sure to bring all the info I asked for!' Without another word, the man got out of the car, disappeared around the corner of the alley and into the street.
___________________________________
Marilyn Reynolds brushed her shoulder length blond hair with long smooth strokes, as she watched herself in the dressing table mirror. She did not consider herself vain, but she was pleased with the image she saw in the mirror. The calendar may proclaim that she has been around for thirty-two years, but the image in the mirror looked much younger. She liked the way the pale yellow blouse she wore over her new straight leg, pre-faded, designer jeans made her look very soft and feminine. Frank always appreciated it when she wore stylish and sexy clothes that made her look young and fit. She credited a lot of her fitness to her regular morning runs. She had been a runner since college, and still enjoyed the "runner´s rush', but now limited herself to 10K fun runs. That, together with tennis, golf and swimming, had not stopped the progress of time, but was really helping to slow the side effects. Staying fit and healthy made her feel young, and keeping herself looking good made Frank feel young as well.
Beauty had been a valuable asset since junior high school, when she discovered that, despite having a very agile brain and staying on the honor role, it was being pretty that had been responsible for her being popular, and attracting the most popular boys. That was how she got Frank in high school. He was a handsome star running back, and she was the head cheerleader.
She had originally planned to put her brains to work and strive for a career in journalism, since she loved to write, but that changed right after graduation when she found herself pregnant and married, in that order.
Life had not been that bad, though. Frank´s parents made sure they survived while he went through college, then helped set them up in their first house. Her career plans had been put on hold, however, when Frank, and both sets of parents, insisted that her first job was to be a mother. Consequently, she found herself trapped in the role of mother, housewife, and occasional lover. Over time she gave up fighting them, and accepted the new lifestyle. Luckily, Frank discovered that he was good at investment banking, and they were now living very well. This allowed her plenty of time to pursue her hobbies, and use all the facilities available at the country club to make sure that she kept her body in good shape. Her other motivation for working as hard as she could to stay fit was to keep from being totally overshadowed by her attractive fourteen year old daughter.
Luckily, Denise had inherited not only her mother´s looks and silky blond hair, but her brains as well. Although naturally beautiful, Denise never used it as a tool, striving to be accepted for her accomplishments instead. She had made it successfully through her first year at the private high school they had sent her to in England, and had stayed on the Headmaster´s List. This made her parents, especially her mother, very proud. Marilyn wanted very much for her to have a chance to become the successful, independent women that she never did.
Marilyn was smiling to herself, as she thought of Denise´s future potential, when she heard a soft rustling sound. It took a moment for it to register in her mind that she was alone and should not be hearing sounds, and that this was not normal, but by then it was too late.
Her head was just beginning to turn when a black-gloved hand came into her line of vision and clamped over her mouth. She started to reach up for the hand, but another arm came around, grabbed her wrist and twisted her arm around and up behind her back. Looking back to the mirror, she saw was a man wearing a Halloween mask of Bill Clinton that covered his entire head and a pair of gray coveralls with a patch of duct tape over the left pocket, where a name would normally be found. As she turned her head back, another man in gray coveralls came into view. This one was wearing a Jimmy Carter mask.
In a panic, she swung her elbow backwards and kicked backwards with her bare foot at the same time trying to break free, but met with no success.
The man in front of her took some kind hand held computer screen out of a black bag, and typed something onto the keyboard. He held it up for her to read: DON´T FIGHT AND DON'T SCREAM. WE DON´T WANT TO HURT YOU!
Having accomplished nothing with her escape attempt, Marilyn relaxed her arm and quit struggling.
Reaching back into the bag, he took a roll of duct tape and tore off a strip. Coordinating with the person holding her, he approached her, and when he had the tape right in front of her face, the hand covering her mouth was quickly removed and the tape was stuck on before she could make a sound. Two longer pieces were stuck over that one to securely seal her mouth. The figure behind her slowly moved her arm from behind her, held both of her arms at her sides for a moment, and then released them.
The one in front of her started typing again then held it up in front of her terrified eyes. WE ARE NOT HERE TO HURT YOU. DO AS YOU ARE TOLD AND YOU WILL NOT BE HARMED. NOD YOUR HEAD IF YOU UNDERSTAND.
Still terrified, but seeing no alternative, she slowly nodded her head.
The figure started typing again and held it up her. DO NOT RESIST. YOU WILL NOT LIKE THE ALTERNATIVE. PUT YOUR HANDS BEHIND YOU AND CROSS YOUR WRISTS. NOD YOUR HEAD IF YOU UNDERSTAND.
Her eyes widened in disbelief. Only when the figure tapped the screen twice with his finger did she slowly nod her head.
She reflexively wrapped her arms around herself and started shaking, and then the figure tapped the screen again. DO IT! NOW!
Slowly she moved her arms back and crossed her wrists behind her. As she did, she saw the computer man put down his screen and pick up a video camera.
The other man´s hands slid down her arms, grabbed her wrists and then she suddenly felt soft rope being wrapped around her wrists and pulled tight. It was then looped back over them several times and secured with a double knot. He then turned her around in a circle so that the camera could film her from all sides.
The other figure put down the camera and picked up the computer again. He started typing, and then held it up to her: THANK YOU. YOU HAVE DONE WELL. . YOU WILL NOT BE HARMED.
The "computer man', as she now thought of him, then began typing again.
YOUR HUSBAND´S FIRM HAS STOLEN A LARGE AMOUNT OF MONEY FROM SOME OF HIS CLIENTS, AND IT MUST BE RETURNED. HE HAS REFUSED OUR REQUESTS THAT HE DO SO. THESE CLIENTS ARE NOT HAPPY WITH THIS ANSWER, AND TO THAT END, WE NOW NEED YOUR ASSISTANCE. NOD YOUR HEAD IF YOU UNDERSTAND.
Taken aback by the accusation that Frank had stolen someone else´s money, she hesitated a moment, then looked back at the two ominous figures standing in front of her and slowly nodded her head.
GOOD. SINCE YOUR HUSBAND APPARENTLY DOES NOT TAKE US SERIOUSLY, WE HAVE DECIDED TO SEE IF HIS PARTNERS ARE MORE REASONABLE. TO HELP WITH THEIR DECISION, WE HAVE INVITED (IN YOUR NAME) THEIR WIVES OVER HERE TO DISCUSS A SOCIAL MATTER WITH YOU. THEY ALL ACCEPTED, AND ARE SCHEDULED TO ARRIVE ONE AT A TIME. YOU WILL LET THEM IN AND EXPLAIN WHAT THEY ARE TO DO. WE WILL THEN SEE IF YOUR HUSBANDS ARE MORE CONCERNED WITH PROTECTING THEIR WIVES THAN THESE STOLEN FUNDS.
"Computer Man' took her arm, led her out of her bedroom and toward the stairs. Marilyn felt like a bucket of ice had just been dumped into her stomach. She couldn´t let more innocent women walk into a trap and get captured as well. Summoning up her courage, she braced her feet and began to shake her head back and forth to show them that she would not help them with their sick plan.
"Computer Man' then pointed to "The Keeper' and indicated that he should go downstairs, apparently to await their expected guests. He then led her back to her bedroom, sat her on the side of the bed, typed for a moment and turned back to her. "DO YOU STILL INSIST THAT YOU WILL NOT ASSIST US? YOU MUST UNDERSTAND WHAT WILL HAPPEN. THE LADIES HAVE AGREED TO MEET WITH YOU THIS MORNING. THEY WILL BE DEALT WITH WHEN THEY DO ARRIVE. HOW THEY ARE "HANDLED' WILL DEPEND ON WHETHER YOU COOPERATE. THEIR SAFETY AND WELL BEING IS NOW IN YOUR HANDS. WILL YOU NOW HELP INSURE THEIR SAFETY? NOD YOUR HEAD IF YOU AGREE.
Marilyn´s mind was spinning. The thought of assisting them in capturing anyone else was abhorrent, but at least that way she was fairly confident that they would not be unduly harmed. If she tried to warn them somehow, things might get out of control and someone might get seriously hurt. With tears running down her cheeks, she slowly nodded her head.
THAT IS A VERY SMART DECISION. THERE IS NO NEED TO CRY, HOWEVER, AS WE HAVE NO INTENTION OF HARMING ANYONE. THE LADIES WILL MERELY BE SUBDUED.
Marilyn continued sniffling, however, so "Computer Man' moved to her bedside table, retrieved a tissue, wiped her eyes and then held it up to her and indicated that she should blow.
Blowing her nose loudly, she finally calmed down and was able to recover her composure. Sitting up straight, she took a deep breath, and nodded to indicate that she was okay. Surprising her "Computer Man' reached over and gently tapped her shoulder twice, in what she interpreted as a gesture of consolation.
Picking up his computer, he began to type again. THE FIRST LADY IS DUE TO ARRIVE IN ABOUT FIFTEEN MINUTES. WOULD YOU LIKE A DRINK OF WATER OR MAKE USE OF THE BATHROOM BEFORE WE START?
Marilyn was stunned by the offer. It seemed totally out of character for robbers or kidnappers, or whatever they were, to be concerned with her comfort, but she was not going to pass up the opportunity, and emphatically nodded her head.
Leading her into the bathroom, he picked up the water glass beside the toothbrush holder, filled it, and then sat it back down. Placing a gloved finger in front of his face to indicate "quiet', he waited until she nodded her understanding, and then slowly peeled the tape from her mouth. Taking hold of her arm to indicate that she was not going anywhere, he held the glass up to her mouth and slowly tipped it back until she indicated that she had had enough. Replacing he glass, he picked up the strip of tape, and after making a gesture that she interpreted as meaning "sorry', carefully placed the tape back over her mouth. To insure the security, he pulled a roll of tape from the cargo pocket of his coveralls, tore off another long strip and applied it on top of the original.
He started to lead her out of the bathroom when she pulled back, grunted and indicated that she needed to use the toilet. He released her, and then stood there for moment thinking about what that involved. Finally making up his mind he pulled a pair of handcuffs from one of his many pockets, kneeled down and fastened them on her ankles. Standing up, he then turned her around and untied her hands. She hesitated to see if he was going to leave her alone, and then, when she realized he was not going anywhere, she quickly shoved her jeans to her knees, and sat down to relieve herself.
When she finished and had recovered her jeans, she knew what was expected and turned around to present her hands for retying. He quickly wrapped and cinched them, then kneeled down and removed the cuffs from her bare ankles, returning them to his pants pocket. Taking her by the arm, he then led her down the stairs to where the other gray clad figure was standing to the side of the front door, keeping watch out the window.
Leading her to the couch, he helped her sit down, and then began typing. THE LADIES WILL COME TO THE DOOR; YOU WILL PUT YOUR HEAD AROUND THE CURTAIN AND INVITE THEM IN. WHEN THEY SEE US, YOUR JOB WILL BE TO CALM THEM AND ASSURE THEM THAT THEY WILL COME TO NO HARM. THEY WILL THEN BE TAKEN TO YOUR GUEST ROOM TO AWAIT THE OTHER ARRIVALS. REMEMBER: EVERYONE´S SAFETY (YOURS, OURS, AND THE WOMENS) WILL BE IN YOUR HANDS, SO DO NOT EVEN THINK ABOUT DOING ANYTHING BRAVE OR STUPED. DO YOU UNDERSTAND?
Realizing that she had no options at all, she slowly nodded her head to indicate that she understood the situation, and then resolved herself to sitting quietly on the couch until other innocent women were sucked into the trap. Since her husband had three business partners, there could be three women on their way over here to be captured. Not that she really liked all of them, but they still didn´t deserve what she was afraid was about to happen. Her introspection was disrupted when they heard a car pull into the driveway.
"Computer Man' held up the screen again. REMEMBER: TELL HER TO STAY CALM AND DO WHAT SHE IS TOLD AND EVERYTHING WILL BE ALL RIGHT. HER SAFETY IS IN YOUR HANDS!!
They moved her up behind the door and "Computer Man' removed the tape from her mouth. Looking out the window as she heard a car door slam, she saw Charlie Packard´s wife, Patricia, coming up the drive. Patricia, she never answered to "Patty' or "Pat', was the 26-year-old blond bimbo "Trophy Wife' that Charlie had picked up in Miami about two years after Beth divorced his cheating butt. With her short peroxide blond hair and Coppertone tan she looked like a California "Beach Bunny' and reminded her of the actress, Anne Heche. She must have been planning on going shopping after leaving here, as she was dressed in a pale yellow backless sundress and white ankle-strap high heel sandals, with a small white wicker purse.
When the doorbell rang, "Computer Man' pulled the drape aside and pushed Marilyn´s face into the window so that Patricia could see her. He then pulled her back, unlocked the door and opened it.
When Patricia stepped through the door, she managed to say, "Hi, Mar..' before "The Keeper 'grabbed her arm, tripped her onto the floor face down, then sat on her back, pinning her arms under his legs. "What the…' was as far as she got before he got a handful of hair and pulled her head up so that "Computer Man' could slap some tape across her mouth. With amazing speed and ease, he then crossed her arms behind her and held them while "Computer Man' came around and proceeded to wrap them securely in white rope. When her wrists were tied, he helped "Computer Man' lift her to her feet and sit her on the couch, then motioned for Marilyn to come over.
Moving around in front of Patricia, Marilyn saw her eyes get huge when she saw that she was also bound. She quickly tried to calm some of her fears. "Don´t panic, Patricia. It´s all right, really! They´re not robbers or rapists, and they are not here to hurt us. They´re here because they claim our husbands have stolen something from them and they just want them to give it back. Frank is out of town, so they want to put pressure on the other partners.'
Marilyn did not know if she got through to her because she just sat there and stared at her with huge unbelieving eyes, as if in some kind of trance. Patricia finally snapped out of it when "The Keeper' took her arm, led her toward the stairs, and motioned for Marilyn to come with them.
As soon as they entered the guest room just down the hall from Marilyn´s bedroom, Patricia panicked, jumped, and started to struggle. "The Keeper' pointed to Marilyn, and then to Patricia indicating that she was to try to calm her down.
"It´s okay, Patricia. I haven´t been harmed, and neither will you. Just do exactly what they want you to, and we´ll be okay. If you panic or fight back, we could be in trouble. Now, take a deep breath to clear your mind, and nod your head if you understand what I´m saying.'
With great effort, Patricia took a few deep breaths, calmed down some and stopped hyperventilating. She then looked back at Marilyn, and finally nodded her head slowly.
"The Keeper' softly tapped Marilyn on the arm, pointed at Patricia, and then at the floor.
"You´re doing fine, Patricia. Try not to panic again, because he is going to lower you onto the floor. Just go along with what he wants, and we´ll be alright'.
Taking her shoulders, "The Keeper' gently lowered Patricia onto the floor. His non-aggressive demeanor seemed to have calmed her some, and she sat quietly as he took some rope from an open gym bag sitting beside the bed. After he had eased her down onto her back, Marilyn saw her flinch when he pushed the hem of her dress up a little and wrapped his rope around her legs just above her knees. After running it back between her legs and cinching it, he pulled her dress back down and patted her leg softly. He then lifted her left foot. Patricia tensed again when she saw him pull a knife from his back pocket, but all he did was slice through the ankle strap on her shoe, pull it off and toss it across the room. Once the other shoe had received the same treatment, he pulled her ankles together and secured them. Moving up beside her, he slowly rolled her onto her stomach, pulled her expensively pedicured bare feet up and anchored them to her hands. When done, he pulled the hem of her dress back down, patted Patricia gently on the ass and motioned for Cynthia to go back to the door.
"Try to stay calm, Patricia. I´ll be back shortly.'
When they reached the living room, "Computer Man' was watching out the front window. He turned as they approached, saw "The Keeper' give a "thumbs up' sign, and started typing. YOU DID WELL. OUR FIRST GUEST IS NOW "SETTLED IN' WITH NO PROBLEMS. WE WILL NOW AWAIT THE ARRIVAL OF THE WIFE OF MR. MICHAEL CARLISLE. AGAIN, IT WILL BE YOUR RESPONSIBILITY TO INSURE THAT SHE DOES NOT PANIC AND CAUSE US TO USE MORE FORCE THAN WE WOULD LIKE. HER WELL BEING IS IN YOUR HANDS.
They did not have long to wait before they heard the sound of another car pulling into the driveway. Looking out the window she confirmed that it was the Lexus belonging to Alicia Carlisle. She also noticed both intruders tense up when they saw that there was someone in the passenger seat.
Alicia stepped out of the driver´s door, tall and resplendent in spotless tennis whites. From the short sleeved cotton pullover shirt, to the little skirt that did not even come to mid thigh, to her tennis shoes, with the ankle length socks with the little balls on the back, she was, except for her short black, with no sign of gray yet, hair, nothing but a mass of white. Even at forty she still looked smashing. Turning back to the car, she made a "come on' sign with her right hand and watched as a short brunette, dressed exactly as she was, imitation being the highest form of flattery, stepped out and closed the door.
"Dammit! She brought Susan Clark with her.' Susan was the 5´3', 23-year-old wife of one of the junior brokers at the firm, and just happened to be very good at tennis. This talent worked out very well for both of them. Susan got to hang around the club with the wife of one of the owners, and socialize with the "upper crust', some "crustier' than others, and Alicia got a tennis partner that lowered the chance of her losing a doubles match to almost zero. Luckily, Susan was able to fit in with the country club crowd by being witty and attractive, as well as being young and energetic. Being a fan of old TV shows, she reminded Marilyn a lot of Sally Field during her "Gidget' period.
The intruders were also not happy to see Susan, but the women were already coming up the walk, so there was no time to come up with a new plan. As the doorbell rang, they once again pulled the curtain aside and shoved her face into the window so that the women could see her. Pushing her back, they opened the door and stepped behind it.
As the door opened, Alicia stepped inside, with Susan right behind her. "Where did you go, Marilyn? I…'
They had barely cleared the door when "Computer Man' grabbed Alicia around the arms in a bear hug and wrestled her to the floor. At the same time, "The Keeper' pushed the door closed with his body, and made a grab for Susan, but tripped over Alicia´s flailing feet and toppled to the floor. Suddenly realizing what was happening, Susan made a break for the kitchen and the back door, but "The Keeper' managed to partially disentangle himself from the combatants on the floor and lunge forward just enough to grab her right ankle as she ran past. In the throes of panic, she jerked on her leg with all the strength she could muster and finally managed to escape from the grip of the masked figure that attacked her. In the process, however, she also managed to lose the shoe and sock on that foot, and her balance. She did manage to avoid hitting the coffee table as she fell, but in the process bounced off the end of the couch and onto the carpet. She tried to get up and run, but the masked figure was already on her and pinned her to the floor. She started to scream, but he pulled one of the pillows from the couch and pushed her face into it.
"Computer Man' was having better luck, as he already had Alicia flat on her back and was sitting on her stomach, with his knees pinning her arms. "Marilyn, what the Hell is..' was all she managed to get out before he got the tape across her lips. Without any wasted motions, he then slid off of her, flipped her onto her stomach and pulled her arms behind her. When he finished tying her wrists, he noticed that "The Keeper' was still struggling with the small, but unusually strong, Susan.
Seeing help approaching, "The Keeper' shifted his attention to keeping Susan´s face in the pillow, while moving out of the way so that "Computer Man' would have access to her hands. With the two of them working together, Susan was tied and silenced in a matter of seconds. Meanwhile, Alicia had been trying to struggle to her feet while they were busy, but, with her hands tied, was only able to get to her knees before losing her balance and falling sideways onto the carpet, barely missing an end table.
"I´m sorry' Marilyn cried, as she ran over to Alicia. "There was no way that I could warn you, but it´s not as bad as it seems.'
This got her a look from Alicia that could peel paint from a wall.
"What I mean,' Marilyn continued, in what she hoped was a calming tone, "is that they aren´t here to hurt us. Our husbands have something that they say was stolen from them, and they want it back. We´re the leverage to get our husbands to cooperate. Patricia Packard is already upstairs, but unharmed. Just do as you´re told and everyone will all be all right.'
Further conversation was curtailed when "Computer Man' helped Alicia to her feet, and "The Keeper' took Susan´s arm and pulled her up, then stooped to recover her displaced shoe, with the sock still half inside. With "The Keeper' pushing Alicia along in the lead, and Marilyn in the middle, they proceeded up the stairs to Marilyn´s guest room.
Despite Marilyn´s disclosure of her presence, both ladies recoiled at the shock of seeing Patricia hogtied barefoot on the floor. Moving them to opposing corners of the room so that there was considerable space between them, the ladies were helped carefully down onto the floor. With their short skirts, there were no problems in getting their knees tied, and after seeing his partner remove Susan´s remaining shoe and sock before tying her feet, "Computer Man' carefully untied each of Alicia´s shoes, tossed them in the corner, gently peeled off her socks, and then proceeded to securely bind her ankles. By the time he finished, "The Keeper' already had Susan hogtied on her stomach. Within two minutes, Alicia was similarly immobilized.
Unable to adequately convey her belief that things would eventually turn out all right, all Marilyn could do as she was led from the room was keep muttering to the captive women: "I´m sorry. I´m sorry.'
They were still coming down the stairs when they heard the sound of a powerful engine. "Computer Man' ran to the window, took a quick look and motioned for her to hurry up. She got to the window just in time to see Karen McGuire climb out of her Corvette. Even dressed in a gray running suit and track shoes, she looked tall and elegant. Her silky blond hair was pulled back into a pony tail, and seemed to bounce along with a life of its own, as she locked her shiny new sports car and started up the walk. Marilyn had always admired her, because, as a very successful divorce lawyer, she had a life of her own and did not have to bask in her husband´s glory. She had paid her way through law school by taking advantage of her natural beauty and working as a model. Despite the rumors, however, there had never been any proof that she had appeared nude in several men´s magazines. Marilyn really enjoyed being around her because she was bright, articulate, funny, and always maintained a very positive outlook on life.
Marilyn´s face was pushed into the window even before Karen had a chance to ring the bell. In the fraction of a second before she was pulled back behind the door, she saw Karen smile and wave.
As "Computer Man' opened the door, Marilyn was suddenly filled with a resolve not to get Karen involved in this. Karen was already coming through the door when Marilyn a suddenly hurled herself sideways into "Computer Man' just as he pushed the door shut, knocking him to the floor. Her momentum carried her to the floor with him, and it took a moment for him to untangle himself from her flailing legs. That distraction also caused "The Keeper' miss his grab at Karen. He caught her right arm but did not get a good grip and she managed to twist out of his grasp. Quickly recognizing the danger, and realizing that she couldn´t get back out of the front door, she turned and, like Susan before her, headed for the back door.
"Computer Man' had now untangled himself from Marilyn and quickly blocked Karen´s escape path. Karen instinctively performed a very smooth front snap kick with her right leg and caught him right between the legs. As expected, he immediately went down, but surprisingly, was able to reach up and wrap his arms around her right leg as she tried to get past him. Hanging on despite her desperate struggles, he finally dragged her to the ground, where "The Keeper' immediately pounced on her. Even with her karate training, she now found herself on her stomach and unable to get any leverage. "Computer Man' quickly jumped on her legs and pinned them while "The Keeper' sat on her back and pulled her arms behind her. Working together, they soon had her securely tied and silenced.
Surprising Marilyn, there were no reprisals for her interference, other than having her mouth taped like everyone else, since they did not seem to need her as a distraction any more. She was then helped to her feet by "Computer Man', who seemed to have suffered no lasting effects from Karen´s assault, and placed in the custody of "The Keeper'. They then herded a frightened but defiant Karen, and a quiet, now compliant, Marilyn up the stairs and into the guest room.
Not surprisingly, Karen´s eyes grew as big as saucers when she saw that the room already contained three bound women mumbling loudly behind their gags. She instinctively tried to stop, but was quickly pushed into the room. Once released, she just turned around in circles, staring at the way the other women were tied, and realizing that, for reasons she did not yet understand, she was about to join them.
"The Keeper' made a big show of locking the bedroom door, while "Computer Man' was busily typing away on his computer. Walking over to Marilyn, "Computer Man' carefully peeled the tape from her mouth, and held his screen in front of her.
Marilyn read it carefully, and then cleared her throat. "Ladies. I´m truly sorry for what has happened. I think you realize that this was not my doing. Our "friends' here want me to emphasize that they also deeply regret getting you involved in this matter, and that the ones to be blamed are our husbands, who are unscrupulous thieves, and seem to care more about their money than our well being. The purpose of this exercise is to send a more emphatic message to our husbands to indicate that there really are some things more important than money.'
Four pairs of taped lips tried simultaneously to express their opinions on this statement and their extreme dissatisfaction with the current state of affairs, but all that came out were muffled moans.
Marilyn was then presented with another message to read. "Unfortunately, ladies, I must be the bearer of more unpleasant news. They want to impress upon our husbands that we are all very vulnerable. To emphasize to them that there are serious consequences to their actions, they want us all totally nude. As embarrassing as this will be, the purpose is to get our husbands´ complete attention, and it is not negotiable. The only options are whether you do it yourselves, or have it done for you.' The animated mumbling that erupted immediately from behind their gags confirmed that the ladies were not very happy with those options.
"I really am sorry, ladies, but there really aren´t any other choices. And, unfortunately Karen, since you´re the one currently standing "center stage', you are the first one to have to make the choice. I´m supposed to ask you now whether you want to cooperate or be treated as "hostile'. What do you want to do? Nod your head for cooperation, shake it if you choose to resist.'
To Next Chapter